My sponsees come to my house every Wednesday for a Big Book study. Tonight was exceptionally sad…
A year ago, one of my sponsees relapsed. I saw it coming, she saw it coming, but I guess it was something she felt she needed to do. She got sober very young and wasn't sure it was the life she wanted. She wanted to be "normal," to drink with her friends.
The simple fact is… there is no such thing as normal once you have crossed a certain point.
Each time I saw her after her relapse, I would ask if she was ready to be clean again and invite her to a meeting with me. I let her know I loved her and was here when she was ready.
On Thursday she overdosed on heroin. She was 18.
Tonight, my girls and I made plans to raise money for her memorial. It was heartbreaking. Her family does not have the money for a funeral and burial plot, so we are trying to do what we can to help them through this horrific time.
My soul is sad… I keep questioning if I should have done something different. My sponsor told me that is my ego getting in the way of my grief. I am not powerful enough to keep anyone sober… that was between her and her higher power. I still feel like maybe I failed her somehow…
I have been pretty quiet on here lately… but the inside of my head is a mess right now. Putting the reality in black and white always seems to help…
The reality is simple… this is a terminal disease if left untreated.
I love you Kalin. You are forever in my heart.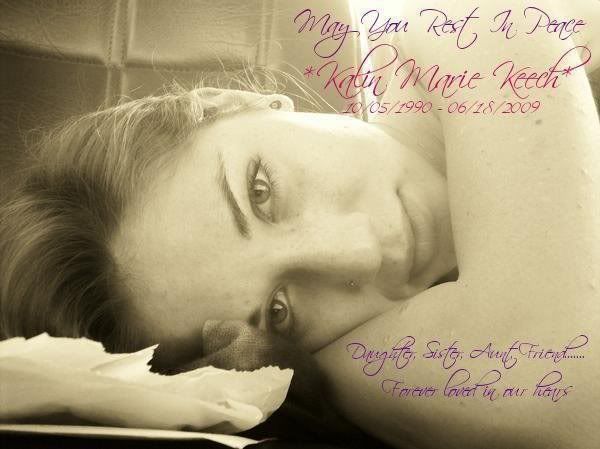 ">